By DIANE ALTER, Contributing Writer, Money Morning
It's getting harder and harder to impress investors, so high-flying Facebook Inc. (Nasdaq:FB) will have it pull off an exceptional 2014 first quarter to keep shareholders hanging on to the stock.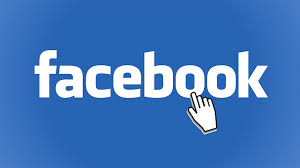 The social media leader will report Q1 earnings Wednesday, after Wall Street's closing bell. A conference call will follow at 5 p.m. EDT.
Having beat analysts' expectations on both top and bottom lines (net earnings and revenue) in the last three quarters, the earnings bar has been raised for FB.
Analysts' consensus is for Facebook to post net income of $613 million for the period ending March 31. Earnings per share (EPS) is expected to come in at $0.24, a meteoric 99% increase year over year. Revenue is projected at $2.3 billion, with Q2 2014 forward revenue guidance at $2.6 billion.
So what does all this mean for FB stock?
FB shares are up a blistering 158% over the last 12 months. But with investors' renewed focus on value, and FB shares trading at a pricey price-to-earnings ratio of 95, Facebook will need to deliver stellar results and guidance to keep the momentum going and shareholders happy.
Here's what to look for in FB's Q1 2014 quarter.
FB Earnings: Mobile, Member Count, and M&A Payoff
Mobile: Facebook is now a self-proclaimed mobile company, earning more than half (53%) of its total revenue from mobile ads in the prior quarter. That was up 23% from the same quarter a year ago. FB has made a number of moves to stoke mobile growth further. A just-released study from Adobe Systems showed that Facebook's ad business continued to grow, with click-through rate and ad impressions increasing 20% and 41% respectively quarter over quarter. In February, FB unveiled Paper, a new app aimed at providing a fresh mobile-enhanced experience on Facebook. The company is also looking to move into mobile payments and is just weeks away from becoming an e-money institution in the U.K. Additionally, FB is planning a mobile ad network that will help marketers target ads on other services using its vast user base data, The Wall Street Journal reported Tuesday. The new ad network won't increase the amount of data collected on it members, but it's expected to increase targeted ads Facebook users see on mobile devices, boosting ad revenue. FB will likely announce the new network at its F8 conference at the end of April. Investors will be intently listening to comments on mobile growth – or any slowdown.