Amazon may be the world's most ambitious company. Not content to dominate the book industry, the so-called "Everything Store" has branched out into an astonishing variety of businesses, many of which you may not be aware of. Here are a few unlikely industries in which Jeff Bezos and Amazon (AMZN, Fortune 500) are flexing their muscles.
Grocery stores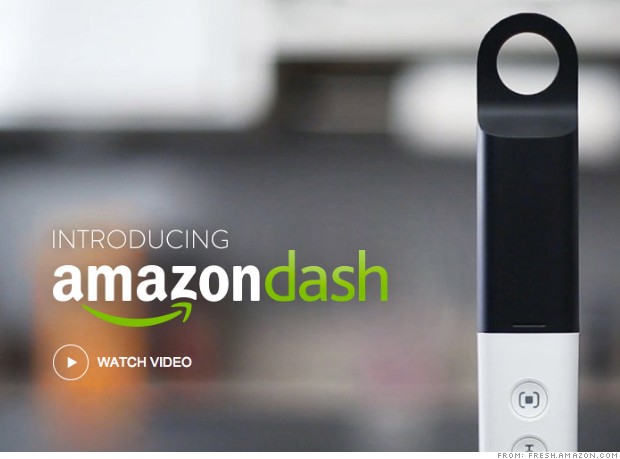 Amazon shoppers in Seattle, San Francisco and Southern California can already order groceries for same-day delivery through the company's 
AmazonFresh
 service. Amazon is now taking that service a step further with 
Dash
, a small remote unveiled last week that allows you to scan a household item or simply say it into a microphone to have it ordered and delivered automatically.
Taking over the tube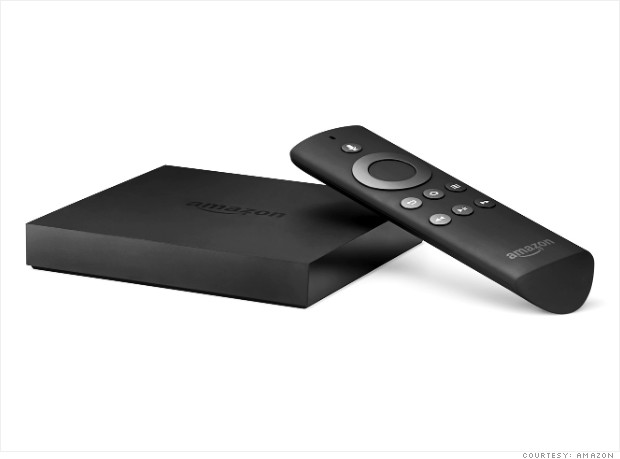 Amazon already offers a vast array of movies and television shows for streaming on its Kindle Fire tablets. Now, the company wants to take over the TV itself, unveiling its 
Fire TV set-top box
 last week that enables television sets to access Internet programming, video games and streaming content from its Amazon Instant Video service. The device puts Amazon in competition not just with Google (
GOOG
, 
Fortune 500
) and Apple(
AAPL
, 
Fortune 500
), which also offer streaming media gadgets, but with offerings from cable and satellite companies and Netflix (
NFLX
), which currently sit in most living rooms.
Comic books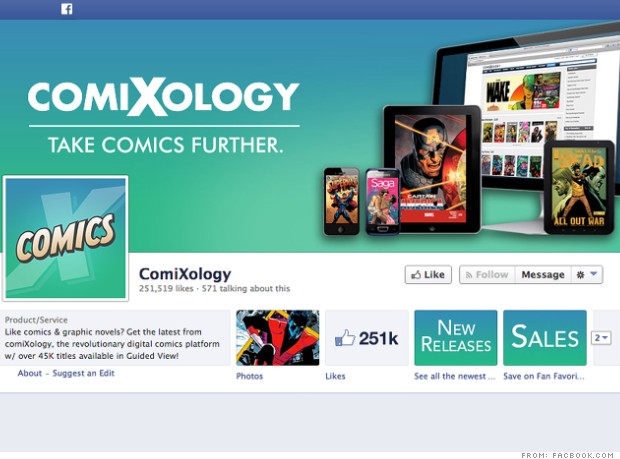 Amazon has set its sights on yet another corner of the media world with its purchase of digital comics platform comiXology, which was 
announced on Thursday
. 
The New York Times
 has called comiXology "the iTunes of comics." The firm offers a digital platform for buying and reading comics, and claims to have been the highest-grossing non-gaming app for iPad last year.
The cloud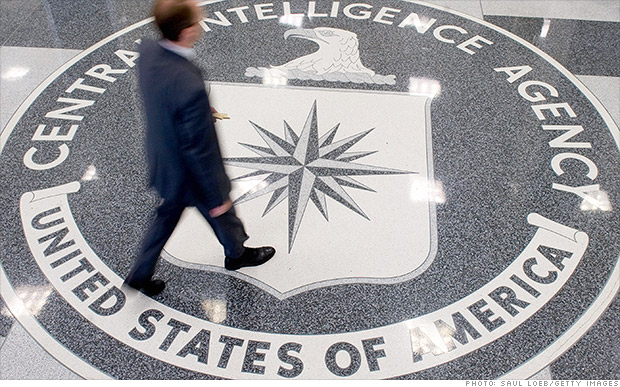 Amazon says it wants to be "Earth's most customer-centric company." But that goal doesn't just apply to consumers at home with their laptops. The company also provides a robust suite of 
cloud-related services
 to business customers, allowing them to offload time-consuming tasks like setting up servers and managing databases as well as providing data storage and computational power.
Amazon originally set up its server infrastructure to ensure that its own site would remain online during busy periods like the Christmas season, before realizing it could also rent it out to others when the servers were idle. Customers of Amazon Web Services includeNetflix (NFLX), Pintrest and even the CIA.
Industrial supplies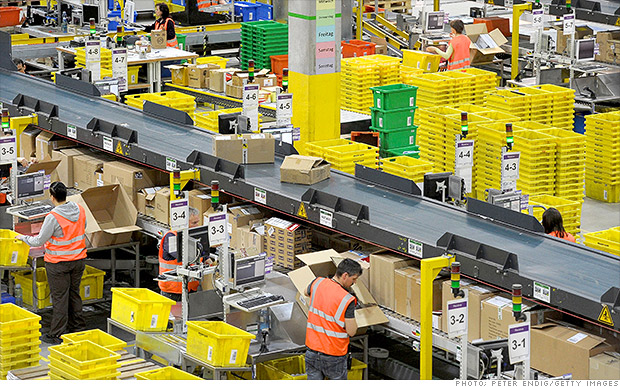 Amazon has a dedicated site for scientific, industrial and business equipment known asAmazonSupply, which allows businesses to make bulk purchases of things like pipe fittings, wiring, power tools and microscopes. In addition to free two-day shipping, it even offers businesses lines of credit.
Digital auditing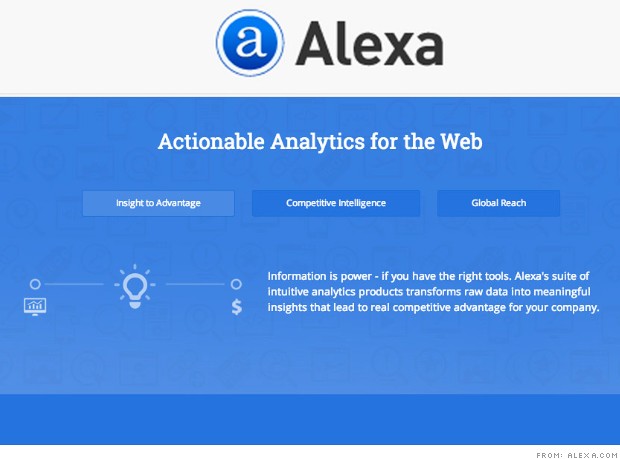 Through its Alexa subsidiary, Amazon offers a monthly subscription service that allows websites to keep track of things like traffic trends, demographics, social media engagement and comparisons with competitors. Alexa also provides website "audits" that provide customers with recommendations on security, usability and search-engine relevance.
Teaching tech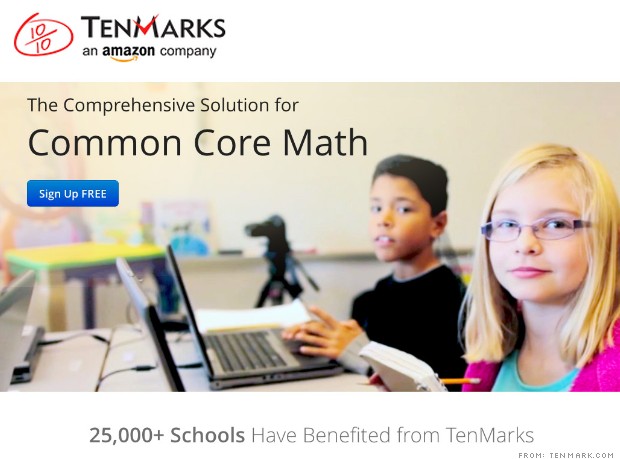 "Built for and by teachers" — that's how Amazon describes TenMarks, its e-learning software. The program — already used in more than 25,000 schools — offers video and interactive math lessons, adjusting instruction on the fly depending on the strengths or weaknesses of individual students. TenMarks also provides automated grading, and gives teachers analysis of where students are struggling.